These pics were taken during the rehearsals for the 1980 European tour which would be the last live dates for Led Zeppelin. Since they are all wearing the same clothes in all the pics I would say it was taken at one days rehearsal.
The band performed rehearsals for the tour at the Rainbow Theatre and Victoria Theatre in London, and then at Shepperton Studios, Middlesex. I do not know for certain where these pics were taken but I would have to say I think they are from Shepperton. They held rehearsals in May and June.
I still have my vinyl of the rehearsals that were claimed to be the day before Bonzo died but now we know these had to be from at these sessions sometime. It includes Achilles Last Stand, White Summer and Kashmir. The vinyl I bought in 1986 at a record convention in Houston from one of the biggest collectors of Led Zeppelin in the world-Rick Barrett.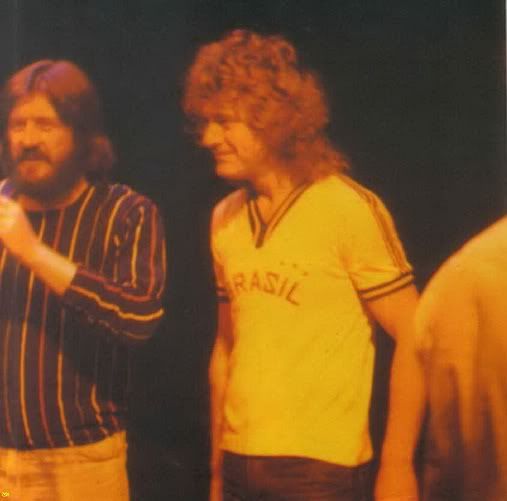 Train Kept a Rollin' or Nobody's Fault but Mine or Achilles Last stand
Most likely Achilles Last Stand
Achilles Last Stand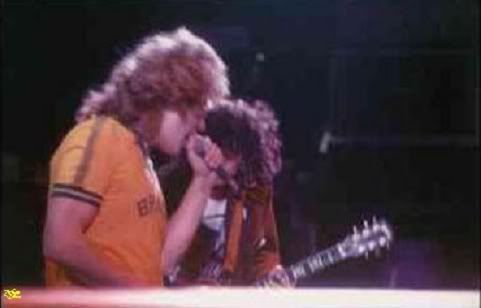 Achilles Last Stand